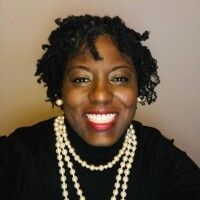 Scottdale Early Learning is pleased to announce the appointment of Dee Carwell to its board of directors. Carswell brings several years of leadership and strength in advocacy, program development, and collaboration, and she is committed to deepening school, family and community relationships. Carswell is currently the board relations specialist and family enrollment counselor at Pearson Virtual Schools where she leads community engagement initiatives. She is also the founder and executive director of 100 Boys of Code, a 501(c)3 organization that is focused on exposing young boys from under-resourced communities to career and college preparatory opportunities in STEM.
The Scottdale Early Learning Board of Directors is pleased to welcome Carswell and looks forward to utilizing her skills, experience and expertise in the school's next phase of growth.
The 2022 board of directors includes the following members:
Amity Farrar, JD, POWER 10 (Chair)
Cynthia Livingston, Truist (Immediate Past Chair)
Ed Baines, Equifax
Janelle P. Baranco, Mercedes Benz of Covington
Viveka Bizzell-Palmer, POLITICARE
Keith J. Blair, Ed.D., TSYS Merchant Solutions (retired)
Jina Haynes, BlackRock
Chris Keeney, Federal Reserve Bank of Atlanta
Monishae O'Neill, Charles R. Drew Charter School
Joseph Pesca, PricewaterhouseCoopers
Daria Shelton
Toyasha Vaughn, S.E.L.F. Do You Believe?