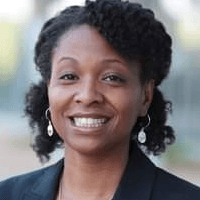 Scottdale Early Learning is pleased to announce the appointment of Monishae O'Neill to its board of directors. O'Neill is the principal of the Elementary Academy, Charles R. Drew Charter School, where she works collaboratively with staff to ensure effective instructional programming, and with parents and other stakeholders to maintain a strong community. The 2022 board of directors includes the following members:
Amity Farrar, JD, POWER 10 (Chair)
Cynthia Livingston, Truist (Immediate Past Chair)
Ed Baines, Equifax
Janelle P. Baranco, Mercedes Benz of Covington
Viveka Bizzell-Palmer, POLITICARE
Keith J. Blair, Ed.D., TSYS Merchant Solutions (retired)
Jina Haynes, BlackRock
Chris Keeney, Federal Reserve Bank of Atlanta
Joseph Pesca, PricewaterhouseCoopers
Daria Shelton
Toyasha Vaughn, S.E.L.F. Do You Believe?
Scottdale Early Learning also wishes to thank outgoing board members Larry S. Dooley, Truist, and Jamee Nelson, IBM, for their service, support and leadership to the organization.