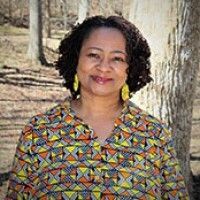 February 17, 2022 – The Board of Directors of Scottdale Early Learning is pleased to announce the appointment of Virginia Baker as its executive director. Baker brings more than 30 years of experience working with children, families, and communities, with special knowledge and expertise in non-profit capacity building, leadership development, training and family engagement.
Baker is the third executive leader of the organization and previously served as the director of the Family Resource Center at Scottdale for seven years.
Prior to joining Scottdale Early Learning, Baker most recently served as Director of Family Services at Sheltering Arms, one of Georgia's largest nonprofit early childhood education providers, for 10 years, where she provided strategic leadership of the family services division utilizing a two-generation approach.
"I am honored to re-join the Scottdale Early Learning family where we will remain mission-focused as we create equitable learning experiences for our scholars and economic mobility opportunities for their families through effective community partnerships," said Baker.
Baker holds a Master of Education degree from West Georgia College in Guidance and Counseling. As a recognized leader in early education, she is an advanced state-approved trainer for early childhood educators, a Connections Matter (trauma-informed care) certified facilitator, and a Society of Human Resource Management certified professional (SHRM-CP).
In addition to her work responsibilities, Baker is a member of the Strengthening Families Georgia Leadership Team, the Clarkston Early Learning Task Force, and a graduate of Leadership DeKalb.